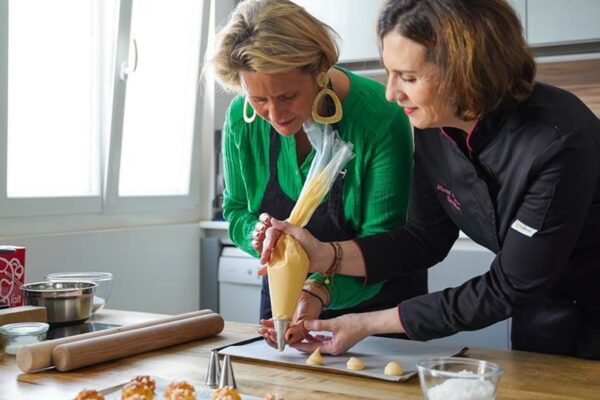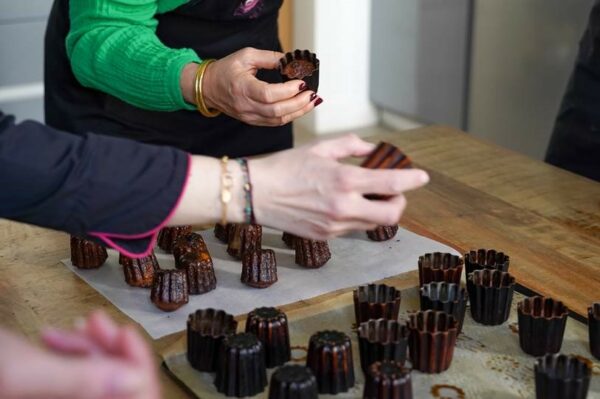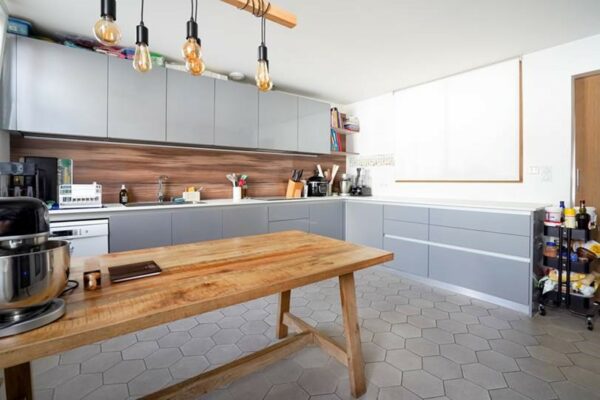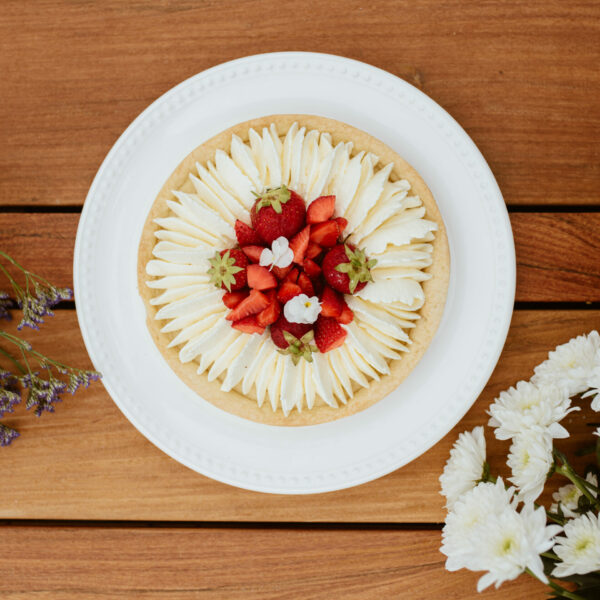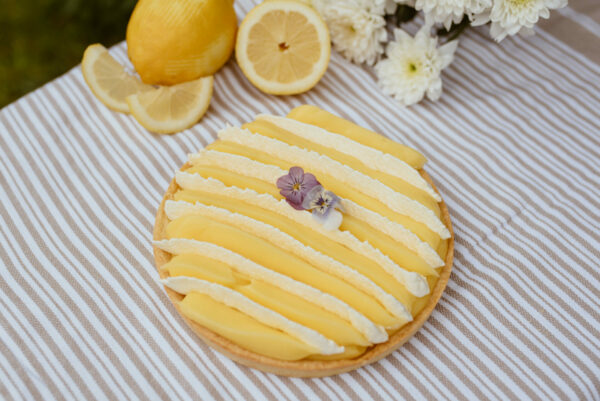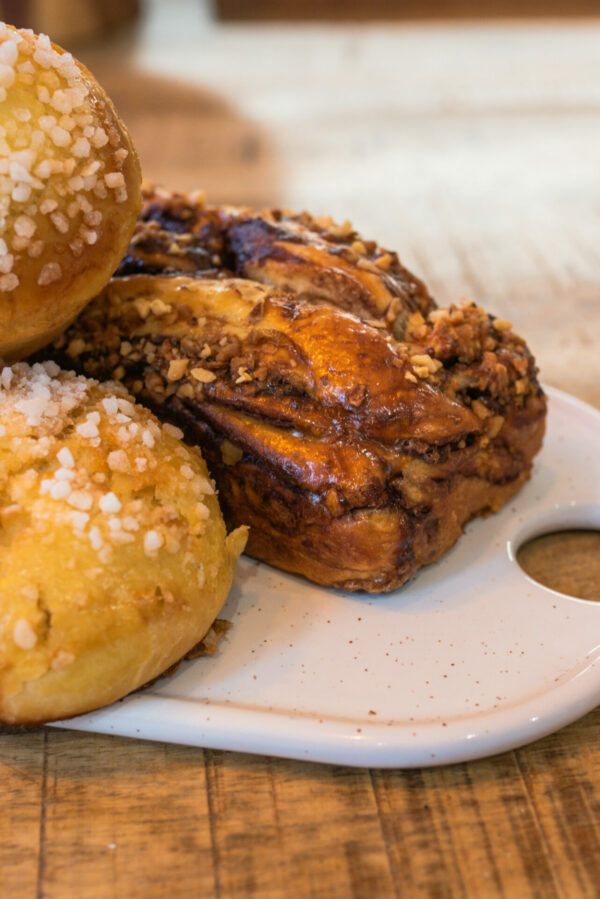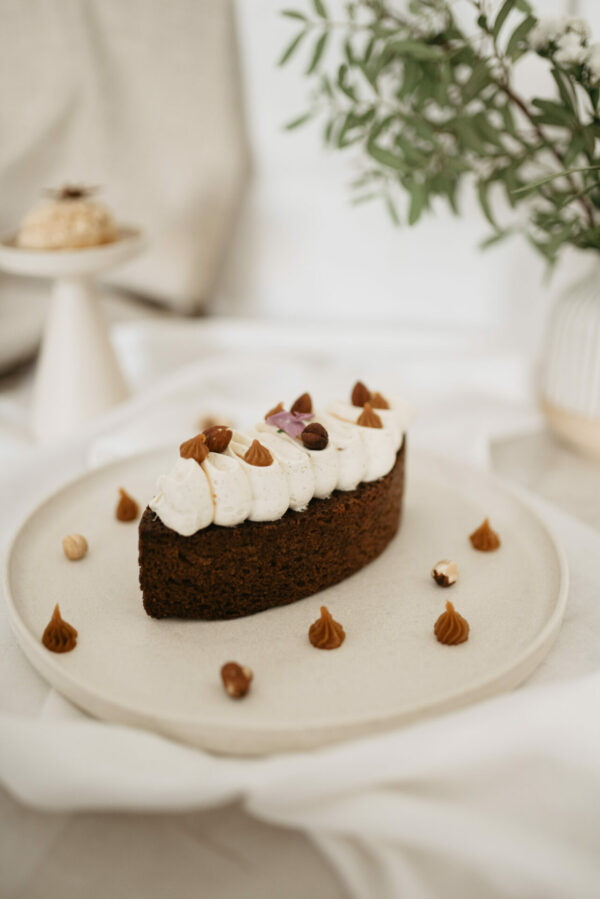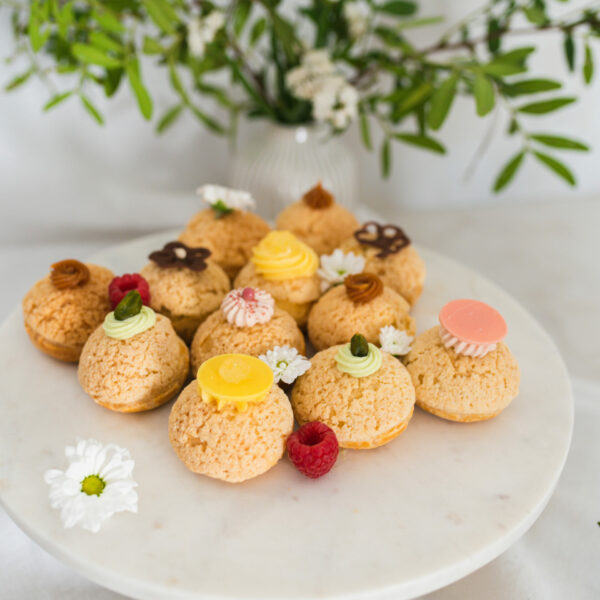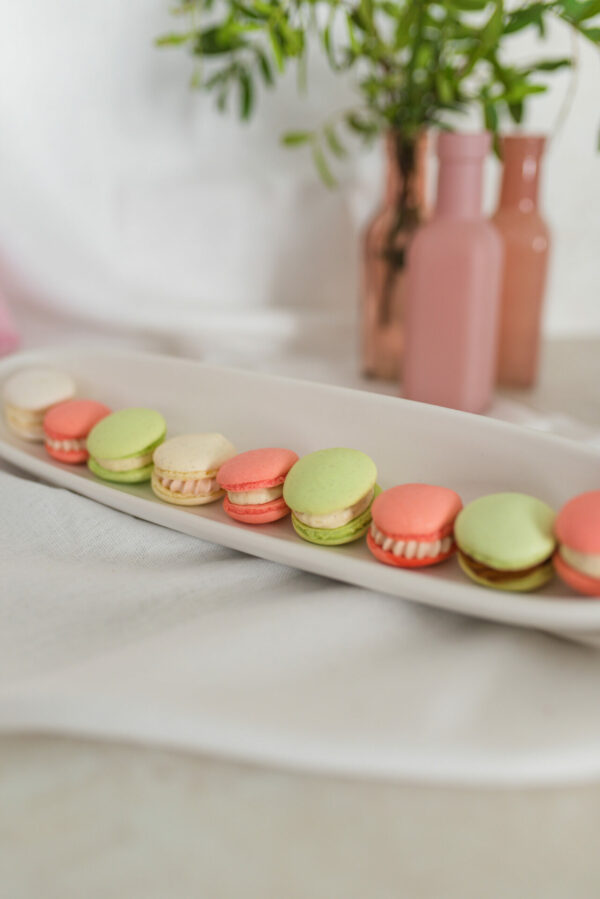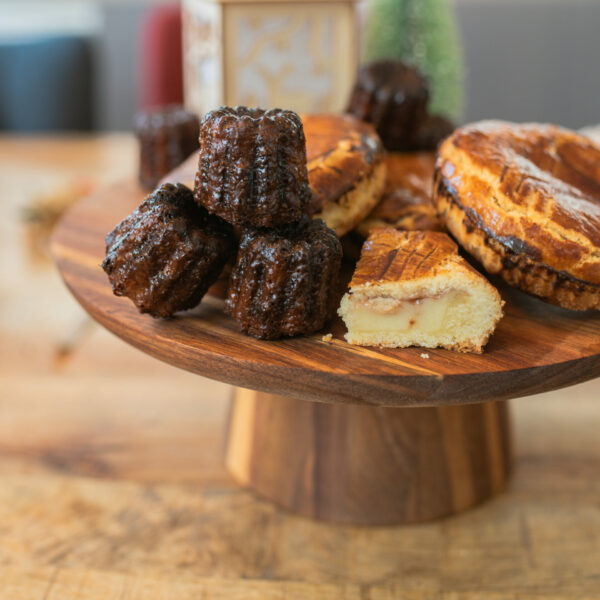 Enjoy gourmet and friendly workshop based around emblematic pastries from France and the Bordeaux region.
You'll leave with lots of advice, recipes and your own creations.
The aim is to refine your knowledge so that you can reproduce at home the recipes you have learned in class.
Each participant makes their own pastries. When a pastry is in the oven, you will make a second pastry or a cream to fill in the cake.
You can also enjoy a little gourmet break over a glass of homemade apple juice and a tasting session.
Throughout the week, we offer you several classes. You will participate in one of these workshops based on the timetable provided by our head pastry chef: 
Cannelés and Basque cake workshop: leave with 2 individual Basque cakes and 3 cannelés.
Lemon puff or lemon meringue pie & lemon cake workshop: leave with 1 small 150g lemon cake and 2 individual lemon puffs or 2 individual lemon meringue tarts.
Traditional brioche and babka workshop: leave with 1 babka 150g, 1 braided brioche and at least 4 individual brioche cakes.
Filled Arcachon chouquettes: leave with around fifteen filled chouquettes.
Seasonal choux pastry workshop: take home 2 large choux pastries or 4 small choux pastries or 8 macaroons from early September.
IMPORTANT
Please specify any allergies.
On Saturdays:

Maximum of 8 people per group
In English or French only

During the Week

Maximum of 6 people per group
English and French
WHAT IS INCLUDED
All the ingredients and cooking equipment.
The recipes we will send you.
SANITARY MEASURES
Our Chef follows health regulations.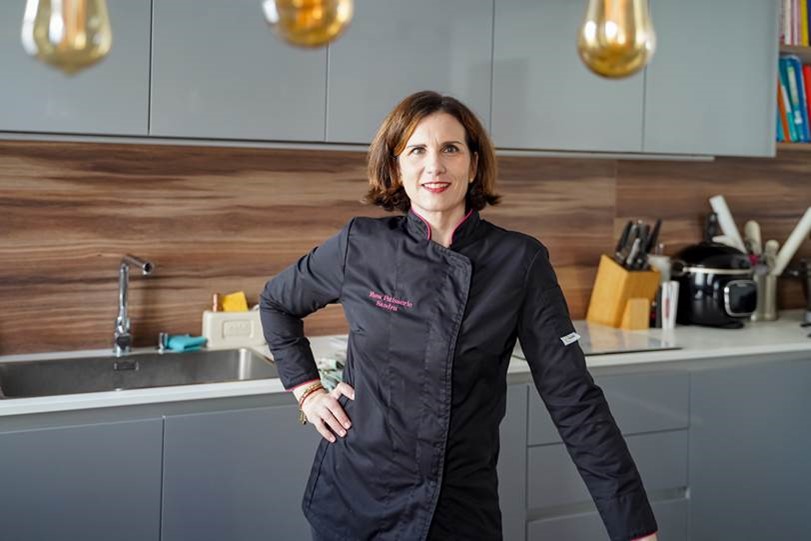 The pastry class will be managed by Sandra, who is a pastry chef based in Bordeaux.
vérifié
Wonderful tour A very interesting tour with a very knowledgeable guide who talked a little of the history of the area. I have been to Paris a few times and wanted to try something different. The guide not only showed me around some food shops I would not have known to try on my own, but also gave me a feel for the neighborhood. Lots of things to taste. Saw a lovely neighborhood park with a great view of Paris. It was pouring so we didn't have our snack in that park, but she gave me a snack to have later in the day. She pointed out a cafe where I could come back to hear live music. I strongly recommend this tour.
vérifié
Bonne découverte Super tour qui allie histoire, anecdotes, rencontres d'artisans locaux avec valeurs fortes et le meilleur ... des dégustations ! Rencontre très sympathique avec Isabelle qui à fondé Paris Bordeaux a Dream C'est un cadeau original qui ne manque pas de plaire
vérifié
Real paris is called Belleville! We had a great tour with Laura the guide. She told us alot about the location Belleville. The culture, the people and the mix of religieus&cultures in 2 districts amd the fact they come toghether. We had a great tasting and the succès where amazing. We walkes in the rain and had great conversations about the life of paris and saw alot of great stores. Good tasting also loved the trip. Thankyou Laura for the experience.
vérifié
Learned pastry and some French as well! It was a fun class! We had French as well as English speakers so it was thought in both languages. My French is very very limited but I was able to understand what she was describing in French before she said it in English because she was demonstrating at the same time. It was a very helpful experience for my learning French and baking as well. The pastries were delicious and I can't wait to get home and try them!
vérifié
Wonderful evening with friends on food & history tour Fantastic tour! Caz relayed so much history and fun facts in a humorous way. Delicious tastings and ens at a lively wine bar. A must do in Bordeaux
vérifié
Fun. Learning. Great experience. Although a rainy morning, we had a great time learning about coffee, food, wine and some history of Bordeaux and the region. Caz was engaging and knowledgeable and a marvelous host.
vérifié
Perfect day in Paris A perfect day in Paris! Full of inspirations, informations - the tour guide and the shops were amazing.
Escape33776949972
02/10/2023
vérifié
Paris is a Dream food walking tour My husband and I had a great food tasting walking tour with Paris a Dream. Fanny was an excellent and friendly guide. As we walked from place to place, it felt like we were walking with a friend. We tasted jams, olive oils, spreads, cheeses, a little meal of meat and vegetables and desserts! Everything was delicious. We were able to sit and enjoy the little meal with a glass of wine and when we were at a cheese shop, went to the cellar to taste the cheeses and were able to pair it with another glass of wine. At the bakery, we were able to pick from a full size dessert and were able to choose 2 different types of chocolates. These desserts were boxed for us to enjoy at our leisure. Not only did we sample yummy food, but Fanny pointed out some local sights and we had a stroll through Luxembourg Gardens. It was a delicious and great walking tour and I highly recommend trying it. Thanks for a great tour, Fanny!
vérifié
Walking food tour with Laure My husband and I booked a small group tour . We had a group of 6 total. We toured the St. Germaine area. Laure was so knowledgeable and passionate about the history of the area. She was very sweet and friendly as well. We loved this experience and would highly recommend it !!
vérifié
History through food! Enjoyed a lovely stroll through Bordeaux with an amazing tour guide, Valerie. We were able to taste wine, cheese, chocolate, starters, organic fruit, desserts, and artisan bread. Each location had a great vibe and delicious food and taught us something about food and the beautiful city of Bordeaux. Very good value for the cost, would definitely recommend. 5 out of 5 stars!